We will be closed from July 22 to August 20, 2023 inclusive.
Our production times are currently 6 to 8 weeks, we invite you to anticipate your orders so that we can deliver to you on time!
Close
Trolleys, bins & flight-cases for chairs
Make transporting and storing your chairs easier with our transport trolleys!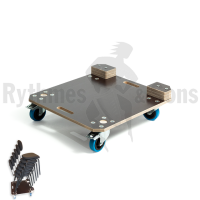 RYTHMES & SONS Castors board for 6 ORCHESTRA/COMPACT chairs
Ref. CHR 5206
198.00€ Incl. VAT
3 in stock
+ 2 manufactured within 3 to 8 days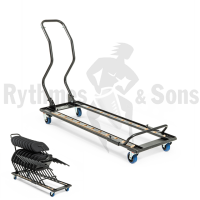 RYTHMES & SONS Transport trolley for 10 ORCHESTRA/COMPACT chairs
Ref. CHR 5110
504.00€ Incl. VAT
21 in stock
+ Manufacture within 8 to 15 days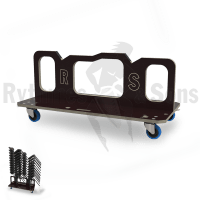 RYTHMES & SONS Transport trolley for 20 ORCHESTRA/COMPACT chairs
Ref. CHR 5220
477.00€ Incl. VAT
3 in stock
+ Manufacture within 8 to 15 days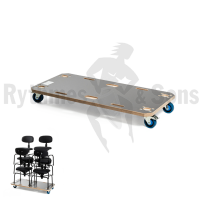 RYTHMES & SONS Castor board for 10 ELISE® multi-⁠settings chairs
Ref. CHR 5410 22
305.00€ Incl. VAT
1 in stock
+ Manufacture within 8 to 15 days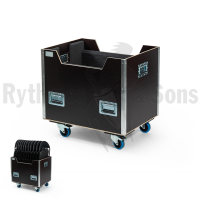 RYTHMES & SONS Transport tray for 12 LILA® I & II folding chairs
Ref. CHR 7210
442.00€ Incl. VAT
1 in stock
+ Manufacture in progress
RYTHMES & SONS Chair Cart for 20 LILA® I & II folding chairs
Ref. CHR 7118 02
365.00€ Incl. VAT
8 in stock
+ Manufacture within 8 to 15 days
RYTHMES & SONS Chair Cart for 32 LILA® I & II folding chairs
Ref. CHR 7132 02
455.00€ Incl. VAT
2 in stock
+ Manufacture within 8 to 15 days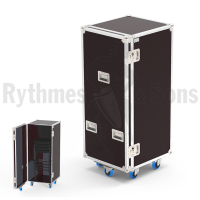 RYTHMES & SONS Flight case for 4 ELISE® fixed high chairs
Ref. FOS 3010-4
963.60€ Incl. VAT
Manufacture in progress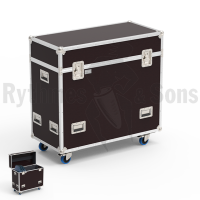 RYTHMES & SONS Flight case for 20 LILA® I & II Folding Chairs
Ref. FOS 2120 63
1 116.00€ Incl. VAT
Manufacture in progress