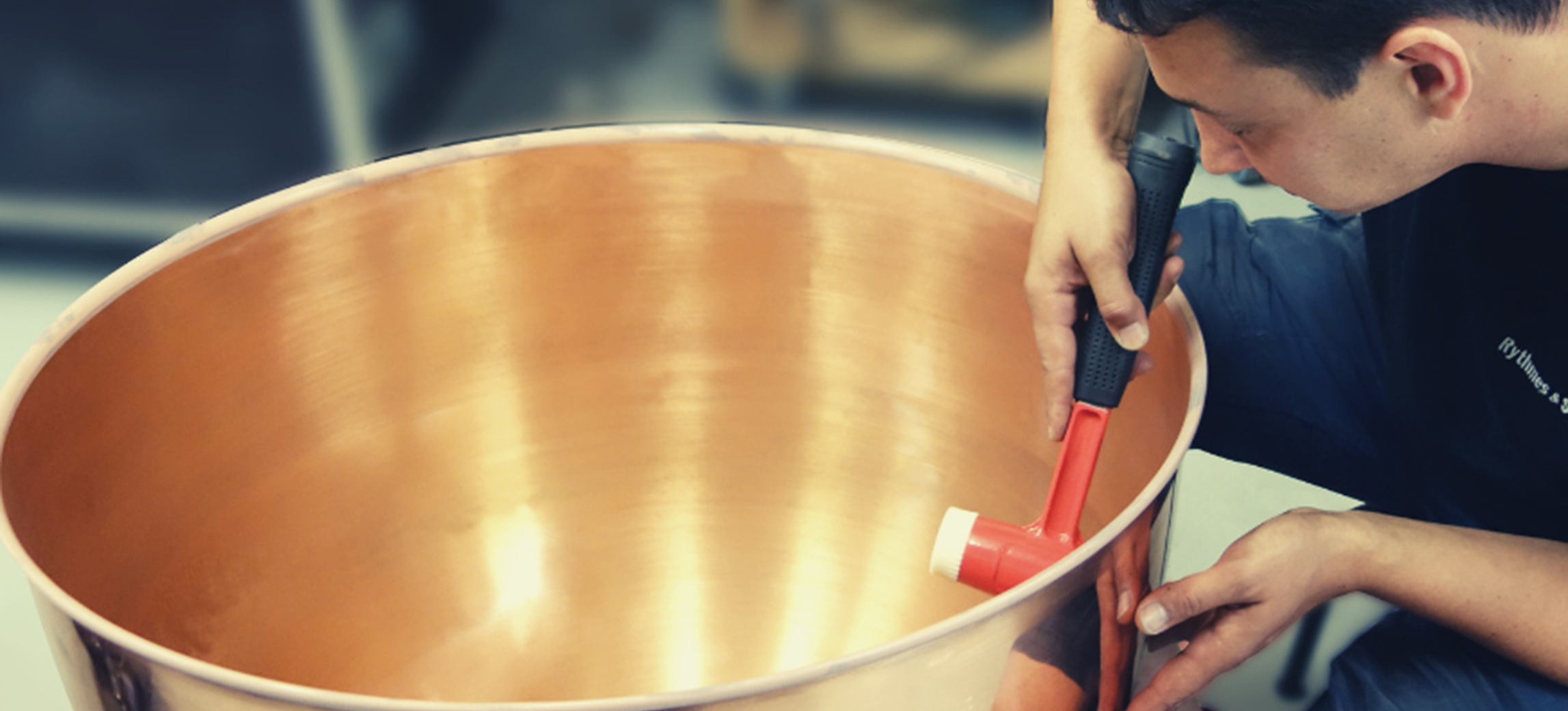 In our workshop located near Strasbourg, we restore instruments from all sources (brands, eras, etc.) to working condition.

We are a French specialist for the overhaul and restoration of orchestral timpani of any brand and any origin.
Our reputation is widely established within european actors of the percussion world.

We intervene on many types of problems (revision or repair of the tuning systems and mechanisms) in order to repair your instrument with the respect of their area of use.

We proceed to replacement of defective pieces if this is necessary.

Interventions are carried out in the workshop in order to offer you the best possible level of service and quality as well as uninterrupted maintenance.
We have a large stock of spare parts and raw materials, and custom manufacture spare parts and accessories that are no longer manufactured or available.

Interventions are carried out within optimized deadlines in order to avoid any delay in the progress of your projects.
If necessary, we can rent you orchestral timpani for the duration of the intervention.

We have the pleasure of a well done work et guarrantee a transparent, effective and neat service.
Download and complete our quote request forms:
Examples of interventions: