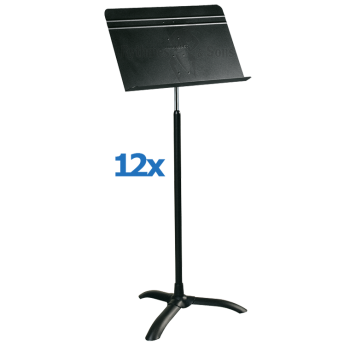 Set of 12 Orchestral music stands Manhasset single edge
Ref. PUP 0301-X12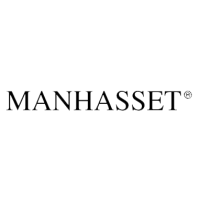 Similar references :
Replaced by an equivalent product:
Set of 6 MANHASSET "Symphony" Orchestra Music Stand - Model #48
---
---
Technical specifications
Friction locking mechanism
Set of 12 Orchestral music stands Manhasset single edge
Witness the legend
Created in the United States, in 1935, these music stands are famous for their sturdiness, and are used by many orchestras and concert halls throughout the world.
Their uniqueness lies in an automatic height and tilt locking system, which replaces the usual tightening screws.
The musician can therefore raise, lower and tilt the desk with just one hand.
Automatic height and tilt locking system without screws
Double-edge desk in aluminium
Steel underframe
Black grain, resistant paint finish
Desk : 50 x 32.5cm
Height : 67 - 122cm
Weight : 2,8 kg
Keywords : conference, lectern, music, partition, school, support, tray