Nesting OPENROAD® crate 1125 x 525 x 535
Ref. ORG 1155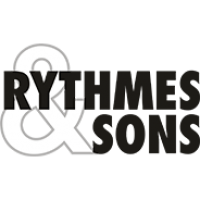 Other references
+ Manufacture within 8 to 10 days
273.00€ Excl.VAT
veuillez vous connecter pour voir vos avantages sur le produit
to buy or request a quote
---
Rate code : F01
---
---
Technical specifications
Nesting OPENROAD® crate 1125 x 525 x 535
This crate can be stored in ORG 1266 trunk and can store the ORG 1055, ORG 1044, ORG 0934 and ORG 0933 trunks, imbricated inside each other (lids included).
Product specifications and fittings
9 mm dark brown phenolic faced birch plywood
OpenRoad® top removable flat lid
2 recessed sliding latches
4 recessed flip handles with double sprung
Developed and manufactured by Rythmes & Sons in France
Options:
4 swivel castors Ø100 (2 with brake)
Your customized flight-case?
Ask for your free quote and receive your personalized offer.
Keywords : box, flush, mopen road, nestable, open raod, open ria, open riad, open road, open roda, open rode, openb road, openr, openroaed, openrode, packaging, packaging plywood, packaging protection, ply, plywood, reusable, reusable boxes, russian doll, shuttle, storage, suitcase, transport packaging, transportation boxes, wood