New
SpinBle®, roll and unwind the cables
Ref. PRM DT600-410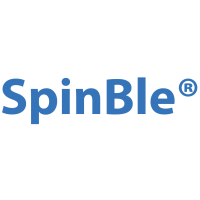 + Manufacture within 8 to 15 days
180.00€ Excl.VAT
Log in to check your price
to buy or request a quote
---
Rate code : F01
---
Technical specifications
SpinBle®, roll and unwind the cables
Save time and improve your working conditions with SpinBle®
SpinBle® allows all kinds of cables, sheaths or wires to be moved and unwound without twisting.
The directional locking system of the casters makes it possible to transform the rolling tray into an unwinder.
You can stack up to 3 SpinBle® which facilitates storage in your premises and vehicles.
SpinBle® allows the unwinding of reels with damaged flanges.
A tie-down strap can strengthen the retention of the reel (sold separately).
SpinBle® is suitable for indoor and outdoor use.
Product specifications and fittings
18 mm birch plywood with black anti-slip coating
1 cut for handling
4 swivel castors Ø100 with directional lock
Payload max.: 450 kg
For unwinder of Ø 630mm max.
Your customized flight-case?
Ask for your free quote and receive your personalized offer.