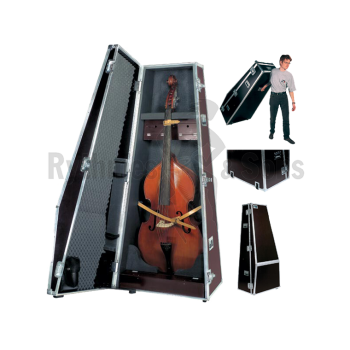 Flight case for upright bass
Ref. FQB T-AV01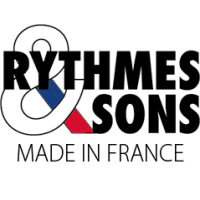 ---
Technical specifications
Flight case for upright bass
This very ergonomic flight case is designed to store and transport upright basses in optimum conditions :
The prismatic shape effectively reduces weight and volume.
The recessed castors reduce the height of the flight case.
Transportation in a sloping position makes it easy to pass through doors.
The door lock facilitates access to the instrument.
The cradles and straps ensure that the instrument is firmly held in place.
Various compartments make it possible to store accessories.
Product specifications and fittings
Configuration type : "Wardrobe"
Hinged front lid
9mm and 6.5 mm BROWN phenolic faced birch plywood
3 large recessed butterfly latches with guided opening/closing mechanism (1 with padlock brackets)
3 lid stays in dish on the back
8 recessed flip handles with double sprung
2 recessed edge mount castors Ø100
Interior features
System for locking the door in the open position
Foam padding
Foam cradles in the bottom
Leather neck strap
Leather body strap
Bow holder with restraining strap
Leather storage pouch
Top and bottom storage boxes
Clothes hook
Your customized flight-case?
Ask for your free quote and receive your personalized offer.