Flight case for video projectors PANASONIC PT-RZ970/RZ770/RZ660/RZ120 Series+ Compartment for lens
Ref. FVP PA 545020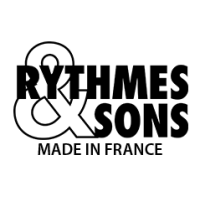 For video projectors:
PANASONIC
PT-RW620 / PT-RW620L / PT-RW630 / PT-RW730 / PT-RW930 / PT-RX110 / PT-RZ110L / PT-RZ120 / PT-RZ660 / PT-RZ660L / PT-RZ670 / PT-RZ670 Series / PT-RZ730L / PT-RZ770 / PT-RZ770/RZ660 Series / PT-RZ770L / PT-RZ870 / PT-RZ870 Series / PT-RZ870L / PT-RZ930L / PT-RZ970 / PT-RZ970L / RZ970 Series / PT-RCQ10BE / PT-RZ990 / PT-RZ990L / PT-RZ890 / PT-RZ890L / PT-RZ790 / PT-RZ790L / PT-RZ690 / PT-RZ690L
+ Manufacture within 8 to 10 days
689.00€ Excl.VAT
veuillez vous connecter pour voir vos avantages sur le produit
to buy or request a quote
---
Rate code : F10
---
Technical specifications
PT-RZ660L, PT-RW620, PT-RCQ10BE, PT-RZ770/RZ660 Series, PT-RX110, PT-RZ790, PT-RZ930L, PT-RZ670, PT-RW620L, PT-RZ990, PT-RZ770L, PT-RZ110L, PT-RZ790L, PT-RZ970, PT-RZ670 Series, PT-RW630, PT-RZ990L, PT-RZ870, PT-RZ120, PT-RZ690, PT-RZ970L, PT-RZ730L, PT-RW730, PT-RZ890, PT-RZ870 Series, PT-RZ660, PT-RZ690L, RZ970 Series, PT-RZ770, PT-RW930, PT-RZ890L, PT-RZ870L
Flight case for video projectors PANASONIC PT-RZ970/RZ770/RZ660/RZ120 Series+ Compartment for lens
Product specifications and fittings
Top opening with shallow base
9 mm birch plywood Phenolic coated Brown
4 large recessed butterfly latches with guided opening/closing mechanism
4 recessed flip handles with double sprung
4 swivel castors Ø100 (2 with brake)
4 recessed dishes for stacking
Interior features
Cushioning foam blocks for projector without lens
Compartments on the side with removable dividers and foam padding for lenses and accessories.
Developed and manufactured by Rythmes & Sons in France
Developed and manufactured by Rythmes & Sons in France
Your customized flight-case?
Ask for your free quote and receive your personalized offer.