OPENROAD® composite trunk 800x600x600
Ref. ORC 0866 BLK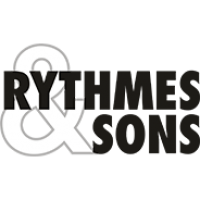 Other references
Benefits
30% lighter than wood
OpenRoad® system: flat, light and removable lid
Developed for light equipment
Load capacity: 20 kg
Designed and manufactured in France by Rythmes & Sons
Manufacturing time:
4 to 6 days for 10 pieces
398.00€ Excl.VAT
veuillez vous connecter pour voir vos avantages sur le produit
to buy or request a quote
---
Rate code : F01
---
Related Articles
---
Technical specifications
OPENROAD® composite trunk 800x600x600
In a research policy weight reduction, Rythmes & Sons has developed a range of OPENROAD® trunk in lightweight honeycomb composite panel.
This composite trunk is up to 30% lighter than OPENROAD® traditional trunk wood.
Product specifications and fittings
Configuration type : "Trunk"
OpenRoad® top removable flat lid
12mm polypropylene structured-core panel
2 recessed sliding latches
4 recessed flip handles with double sprung
4 stacking plates
Developed and manufactured by Rythmes & Sons in France
We do not recommend this trunk for heavy material and products carrying high internal thrust on the lid
Your customized flight-case?
Ask for your free quote and receive your personalized offer.
Keywords : box, case, fc, flight case, flightbox, flightcase, fligt, fligth, flit, fly, flycase, mopen road, open raod, open ria, open riad, open road, open roda, open rode, openb road, openr, openroaed, openrode, packaging, packaging plywood, packaging protection, ply, plywood, reusable, reusable boxes, road case, shuttle, storage, suitcase, transport packaging, transportation boxes, wood