OpenTop shock mounted racks
Rythmes & Sons has developed a new generation of 19" rack named OpenTop®.
This hanging rack is specially designed for very fragile equipment.
The rubber suspension makes it possible to collect shocks without damage for 19" devices.
It is equipped with tilting lids with storage in the upper part.
Benefits of OpenTop®:
Robust: 9 mm birch plywood panel

Hexagonal coating: very resistant to impact, impact and scratches

OpenTop®: folding lids that fits in the upper part (see video)

OpenRoad® sliding latches:
- Fully recessed
- Opening and closing by simple pressure
- Optional locks

Rubber suspension:
- Standard: 70 kg
- Optional: up to 200 kg

Front and back 19" steel rack strip rails

Recessed dishes for stacking

Maximum depth of devices 530 or 700 mm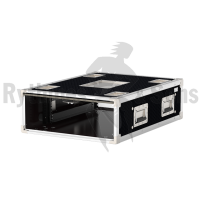 OPENTOP® 19" shock mounted rack 3U depth 700mm
Ref. ORR TS03U70
672.00€ Incl. VAT
3 in stock
+ Manufacture in progress
OPENTOP® 19" shock mounted rack 2x16U depth 700mm
Ref. ORR TS2X16U70
2 362.80€ Incl. VAT
Manufacture in progress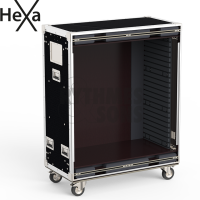 Opentop® tray rack 1200x600xH1550
Ref. ORB OT1206-12
2 685.60€ Incl. VAT
Manufacture in progress