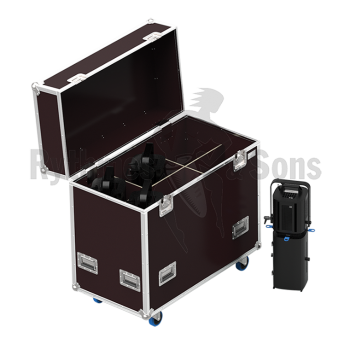 Classic flight case for 6 614SX/ZEP-644SX ROBERT JULIAT or DW105 ADB with hooks or ZEP-644SX ROBERT JULIAT without hook profile spotlights
Ref. FED 6614 63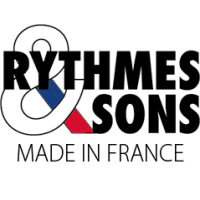 Similar references :
Suitable for example for the following products:
- 613S ROBERT JULIAT
- 613SX ROBERT JULIAT
- 614SX ROBERT JULIAT
- DS 101 ADB
- DVW105 ADB
- DW104 ADB
- DW105 ADB
- ZEP-643SX ROBERT JULIAT
- ZEP-644SX ROBERT JULIAT
---
Technical specifications
Classic flight case for 6 614SX/ZEP-644SX ROBERT JULIAT or DW105 ADB with hooks or ZEP-644SX ROBERT JULIAT without hook profile spotlights
This flight case allows for the storage and transport of profile spotlights with their hook clamps. Each spotlight is stored individually in its own compartment. Foam underneath allows for shock absorption.
Product specifications and fittings
9 mm brown phenolic faced birch plywood
Hinged top lid
2 large recessed butterfly latches with guided opening/closing mechanism
2 lid stays in dish on the back
8 recessed flip handles with double sprung
4 swivel castors Ø100 (2 with brake) on plates
Interior features
6 wood compartments
Foam padding at the bottom and in the lid
Your customized flight-case?
Ask for your free quote and receive your personalized offer.