We inform you that there will be no shipping from December 25th, 2023 to January 2nd, 2024.
During this period, it will be possible to consult our catalog, create your customer account, create your own cart and make request for quotes. But the credit cart paiement will be suspended.
Thank you for your understanding.
Close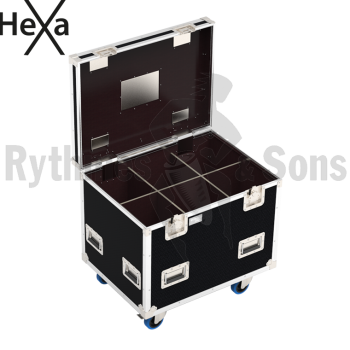 HEXA Classic Trunk 800x600xh600 for 6 (3x2) PAR spotlights
Ref. FEG 080606-H.32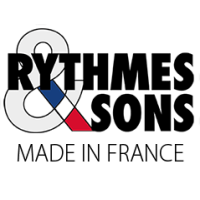 Similar references :
Suitable for spotlights or PAR of maximum dimensions with hook of 250x280xH550mm.
For example :
- BT-&NOBREAK;SMARTZOOM BRITEQ
- CLP FLAT PRO 12IP65 CAMEO
- ZENIT 120HD CAMEO
- ZENIT Z180G2 CAMEO
- COLORA 2 SOLO CHAUVET
- COLORADO 2 QUAD ZOOM TOUR CHAUVET
- CLED 1808F CINETEC
- IP SPOT 15QC CONTEST
- PRO SLIM 18 RGBW DNA
- OPTI QA PAR ELATION
- OPTI TRI ELATION
- ARENA Q7 ZOOM IP65 ELATION
- SPECTRAL M3000 Q4 IP66 HIGHLITE
- STUDIO PAR 20X3X RGB IGNITION
- STUDIO PAR PLATINUM 18X4W RGB IGNITION
- TEATRO LED SPOT 100 PC IGNITION
- MA418 MASTER LED
- PAR COB NICOLS
- COLORBEAM 480 OXO
- PIXELPAR 90L PIXELRANGE
- ARCLED 7361 ZOOM PROLIGHTS
- ARCLED 7513QZOOM PROLIGHTS
- SPECTRAL 1200Z IP SHOWTEC
- SPECTRAL M3000 Q4 SHOWTEC
- SUPRAKOLOR STARWAY
- TOURKOLOR STARWAY
- TOWERKOLOR RGBW STARWAY
- ELP PAR MARTIN
- Studio Par 64 CAMEO
- Luxis CAMEO
- ACTORIS PARLED AL2595 CLAY PAKY
- Hyperion Series Projecteur Convexe ref. PC HY LED 100 DMX SPOTLIGHT
- Hyperion Series Fresnel ref. FN HY LED 100 DMX SPOTLIGHT
Log in to check your price
---
Rate code : F01
---
Related Articles
---
Technical specifications
HEXA Classic Trunk 800x600xh600 for 6 (3x2) PAR spotlights
Product specifications and fittings
Heavy-duty 9 mm birch plywood with black Hexagonal Pattern
Hinged top lid
2 large recessed butterfly latches with guided opening/closing mechanism
2 lid stays in dish on the back
8 recessed flip handles with double sprung
4 swivel castors Ø100 (2 with brake) on plates
4 recessed dishes for stacking
Dish for A5 Tour Label
Interior fittings delivered in kit
3x2 compartments dimensions 250x280xH550mm
6 foams thickness 40mm for the bottom
Easy and quick to assemble. No tools required.
Your customized flight-case?
Ask for your free quote and receive your personalized offer.