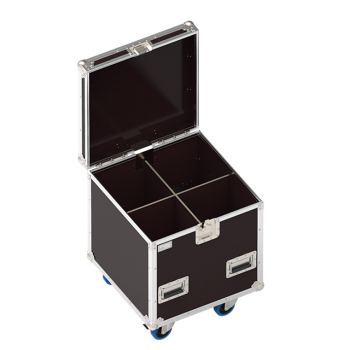 Classic Trunk 600x600xh600 for 4 PAR spotlights
Ref. FEG 060606-S.22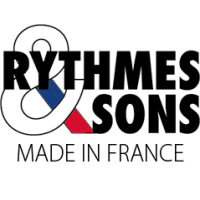 Similar references :
Suitable for spotlights or PAR of maximum dimensions with hook of 280x280xH550mm.
For example :
- CLP FLAT PRO 12IP65 CAMEO
- STUDIO PAR 64 CAN CLPST64Q8W CAMEO
- ZENITH 120HD CAMEO
- COLORA 3 SOLO CHAUVET
- CLED 1808F CINETEC
- CLED1815IP CINETEC
- IP SPOT 15QC CONTEST
- PRO SLIM 18 RGBW DNA
- ARE801 ELATION
- ELAR 162 TRI PAR ELATION
- OPTI QA PAR ELATION
- OPTI TRI ELATION
- ARENA Q7 ZOOM IP65 ELATION
- SPECTRAL M3000 Q4 IP66 HIGHLITE
- ACCUPAR 64 RGB+CW IGNITION
- LED OPTICPAR ZOOM 24X3W RGB IGNITION
- STUDIO PAR 20X3X RGB IGNITION
- STUDIO PAR PLATINUM 18X4W RGB IGNITION
- MA418 MASTER LED
- PAR COB NICOLS
- COLOR BEAM 18 FCW OXO
- COLORZOOM 180 W OXO
- PIXELPAR 90L PIXELRANGE
- ARCLED 7361 ZOOM PROLIGHTS
- ARCLED 7513QZOOM PROLIGHTS
- SL PUNCHLINE 220 SHOWLINE
- HELIX 1800 COB SHOWTEC
- SPECTRAL M3000 Q4 SHOWTEC
- SPECTRAL PC 1800Z SHOWTEC
- PARKOLOR 120HD STARWAY
- SUPRAKOLOR STARWAY
- TOURKOLOR STARWAY
- TOURKOLOR 120HD STARWAY
- TOWERKOLOR RGBW STARWAY
+ Manufacture in progress
628.80€ Incl. VAT
Log in to check your price
to buy or request a quote
---
Rate code : F01
---
Technical specifications
Classic Trunk 600x600xh600 for 4 PAR spotlights
Product specifications and fittings
9 mm BROWN phenolic faced birch plywood
Hinged top lid
1 large recessed butterfly latch with guided opening/closing mechanism
1 lid stay in dish on the back
4 recessed flip handles with double sprung
4 swivel castors Ø100 (2 with brake) on plates
Interior fittings delivered in kit
2x2 compartments dimensions 280x280xH550mm
4 foams thickness 40mm for the bottom
Easy and quick to assemble. No tools required.
Your customized flight-case?
Ask for your free quote and receive your personalized offer.