Open Road® flight case for 100 conical connectors + 200 pins + 200 Safety R clips + mallet
Ref. FLG 0010 64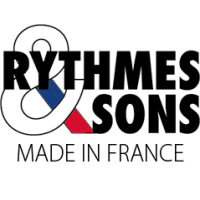 ---
Technical specifications
Open Road® flight case for 100 conical connectors + 200 pins + 200 Safety R clips + mallet
This flight case enables the storage of a complete kit of conical connectors, pins, safety R clips and mallet. Its size is perfect for the transport.
Product specifications and fittings
9 mm BROWN phenolic faced birch plywood
OpenRoad® top removable flat lid
2 recessed sliding latches
4 recessed flip handles with double sprung
Interior features
Cut foam for conical connectors and truss pins
Rooms for set of tools
Ext. Dim. : 800 x 600 x H200mm
Your customized flight-case?
Ask for your free quote and receive your personalized offer.
See also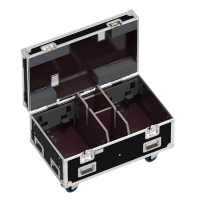 Chain hoists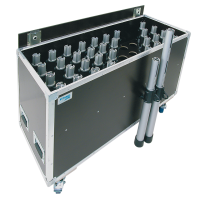 Stage platforms