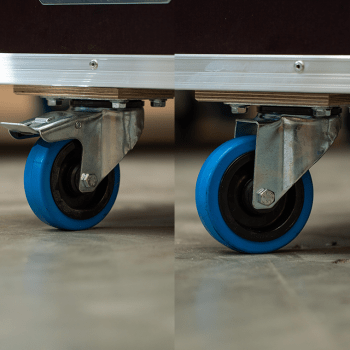 Flight case for 2 chain hoists VERLINDE STAGEMAKER SR10 - ECO Version
Ref. FLM VESR10-2EC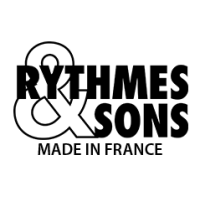 Replaced by an equivalent product:
Flight case for 1 chain hoist VERLINDE STAGEMAKER SR10 - ECO Version
---
Technical specifications
Flight case for 2 chain hoists VERLINDE STAGEMAKER SR10 - ECO Version
This flight case is used to transport one electric chain hoist. Wood support cradles secure hoists into position with hooks facing down. Partitions prevent the mixing of chains. The bottom is reinforced for shock resistance.
Product specifications and fittings
Top lid hinged
9 mm dark brown phenolic faced birch plywood
2 large recessed butterfly latches with guided opening/closing mechanism
2 lid stays in dish on the back
8 recessed flip handles with double sprung
4 swivel castors Ø100 (2 with brake) on plates
Interior features
Adjustable sheet metal cradles for single brake and double brake hoists.
Separate chain compartment
Your customized flight-case?
Ask for your free quote and receive your personalized offer.
See also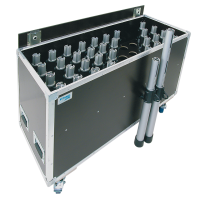 Stage platforms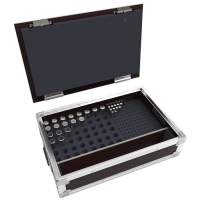 Connectors and pins