First aid and fire safety "CROWDSAFETY" case
Ref. FOO SEC-FC001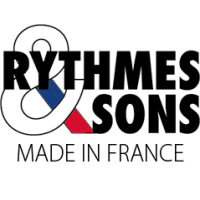 ---
Technical specifications
First aid and fire safety "CROWDSAFETY" case
The organization of major events is subject to strict
regulations, in particular in terms of participant's
safety and spectators.

The modernization Act of civil security of 13 August 2004
aims to improve the prevention and management of crisis
situations. It is in this idea that we have designed
the "CrowdSafety" case.

The objective is to enable a rapid and effective emergency operation, keeping ready at hand the equipment for first aid and fire fighting.
FLIGHT CASE
Configuration type : "Wardrobe"
Hinged lids with opening in 2 identical parts
9 mm birch plywood with red (RAL 3020) rigid PVC laminate
2 large recessed butterfly latches with guided opening/closing mechanism
2 lid stays in dish on the back
4 recessed flip handles with double sprung
4 swivel castors Ø100 (2 with brake) on plates
1 swivel castor Ø100 under the lid
Mast support on top
INTERIOR FEATURE FOR EACH PART
Plexi front panel with cutouts for handling
Locking system warranty
Velcro straps for securing and maintaining the equipment
FIRST AID - EMERGENCY KIT
A defibrilator (sold separatly)
A complete first aid kit
A folding stretcher
Two mouth to mouth mask
FIRST AID - ACCESSORIES
Two survival blanket
A inflatable neck cushion
A fluorescent vest
Two pairs of latex gloves
A foam pad
Safety stripe
FIRE SAFETY - EXTINGUISHER
A water extinguisher
A dry chemical extinguisher
FIRE SAFETY - TOOLS
Hose box key
A crowbar
A wood saw and a metal raw
A glass breaker
A folding shovel
A lock
Cable and loop
FIRE SAFETY - ACCESSORIES
A fire blanket
A pair of gloves heat resistant
A pair of goggles
Two smoke-proof mask
A megaphone
A dynamo flashlight
A waterproof padlock
A 10 m rope - Ø 14mm
A tarpaulin
Protection zone carpet
Three bags of absorbent sand
A kit evacuation plan with 2 sets of stickers
Developed and manufactured by Rythmes & Sons in France
Your customized flight-case?
Ask for your free quote and receive your personalized offer.