Flight case for 4 loudspeakers 5XT L-ACOUSTICS + Brackets + Accessory compartment
Ref. FSE LA 5XT.4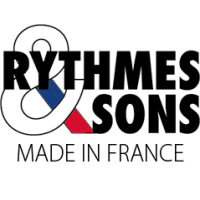 + Manufacture in progress
464.40€ Incl. VAT
Log in to check your price
to buy or request a quote
---
Rate code : F05
---
Technical specifications
Flight case for 4 loudspeakers 5XT L-ACOUSTICS + Brackets + Accessory compartment
This suitcase enables the transport of 4 speakers. The foam is cut in the shape of the loudspeakers, which enables optimal wedging whatever the position the case may be in.
Product specifications and fittings
Hinged top lid
Heavy-duty 9 mm birch plywood with black Hexagonal Pattern
1 small recessed butterfly latch
2 recessed flip handles with double sprung
Interior features
4 compartments for 5XT L-ACOUSTICS (with or without brackets)
1 compartment for accessories
Your customized flight-case?
Ask for your free quote and receive your personalized offer.
Keywords : acoustique, fight case, filght, flght, flight box, flycase, l accoustic, l acoutics, l'acoust, lacousics, lacoust, lacoustics