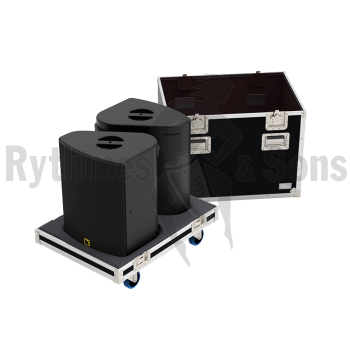 Flight case for 2 loudspeakers X15HiQ L-ACOUSTICS
Ref. FSE LA X15HIQ.2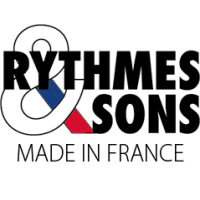 Log in to check your price
to buy or request a quote
---
Rate code : F01
---
Technical specifications
Flight case for 2 loudspeakers X15HiQ L-ACOUSTICS
This flight case enables the transport of 2 loudspeakers. The foam is cut in the shape of the loudspeakers, which enables optimal wedging whatever the position the case may be in.
Product specifications and fittings
Top opening with shallow base
Heavy-duty 9 mm birch plywood with black Hexagonal Pattern
4 large recessed butterfly latches with guided opening/closing mechanism
6 recessed flip handles with double sprung
4 swivel castors Ø100 (2 with brake) on plates
4 recessed dishes for stacking
Dish for A5 Tour Label
Interior features
Blocking with foams cut to the shape in high and low parts
Your customized flight-case?
Ask for your free quote and receive your personalized offer.
Keywords : acoustique, amplifier, baffle, fc, fcaisse, fight case, filght, flght, flight box, flight case, flightbox, flightcase, fligt, fligth, flit, fly, fly a roulette, fly caisse, fly case, flycase, flyer, flykeys, headphones, his, l accoustic, l acoutics, l'acoust, lacousics, lacoust, lacoustics, loudspeakers, sound