OpenTop® shock mounted rack 10U depth 580mm with lids store for 5 amplis D80 D&B
Ref. FSA D80-OTS10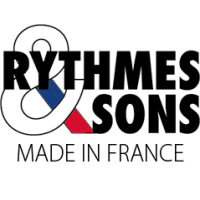 Log in to check your price
to buy or request a quote
---
Rate code : F05
---
---
Technical specifications
OpenTop® shock mounted rack 10U depth 580mm with lids store for 5 amplis D80 D&B
This shock mounted rack is specially designed for fragile devices. The rubber suspension is shock resistant protecting devices from damage.
This rack is equipped with sliding lids with storage in the upper part.
Product specifications and fittings
Configuration type : "Rack"
Front and rear lids, sliding and hidden in the top of the case
Heavy-duty 9 mm birch plywood with black Hexagonal Pattern
1 recessed sliding latch
4 recessed flip handles with double sprung
4 recessed dishes for stacking
Interior features
4x 19" steel rack strips on anti-vibration rubbers
580mm maximum device depth
2 pairs of side brackets
48 M6 cage nuts and screws
Your customized flight-case?
Ask for your free quote and receive your personalized offer.