We inform you that there will be no shipping from December 25th, 2023 to January 2nd, 2024.
During this period, it will be possible to consult our catalog, create your customer account, create your own cart and make request for quotes. But the credit cart paiement will be suspended.
Thank you for your understanding.
Close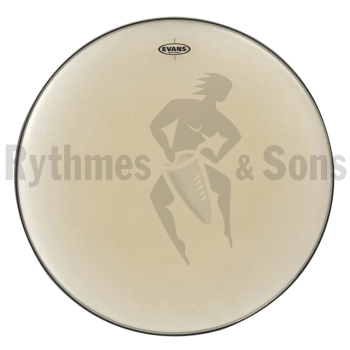 Skin EVANS Strata 22" for timpani 20"
Ref. HEE TS17 06 Similar references :
Compatible with models:
Adams Symphonic/Professional/Revolution/Universal
Ludwig Grand Symphonic/Professional/Standard/Universal
Majestic Symphonic Grand/Symphonic/Harmonic
Yamaha 9000/7200/7100/6200/6100
Public Price139.00 € Incl. VAT
Promotional public price98.00 € Incl. VAT
Log in to check your price
---
---
Technical specifications
Skin EVANS Strata 22" for timpani 20"