We inform you that there will be no shipping from December 26th, 2022 to January 2nd, 2023.
During this period, it will be possible to consult our catalog, create your customer account, create your own cart and make request for quotes. But the credit cart paiement will be suspended.
Thank you for your understanding.
Close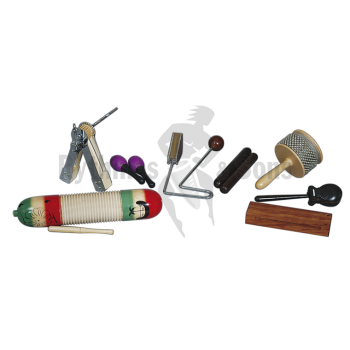 Percussion set "Wood"
Ref. PAC B010 06
---
Technical specifications
Percussion set "Wood"
Set includes :
1 pair of claves
1 pair of castanets on handle
1 Wood guiro Ø 40cm with stick
1 pair of mini plastic maracas
1 woodblock
1 rattle with attachment
1 metal afuche cabassa
1 vibraslap