RYTHMES & SONS multisetting orchestra chair, asynchronous mechanism for musicians
Ref. SIE 1450N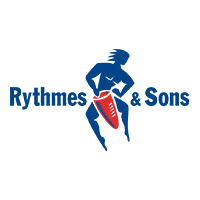 Benefits
Users: Musicians
Adjusters are located on the same side
Easy adjustment in height by a compression gas spring
Wide and curved Backrest
Stable and robust Frame
Stackable by 6
Designed and manufactured in France by RYTHMES & SONS
+ Manufacture within 8 to 15 days
405.00€ Excl.VAT
Log in to check your price
to buy or request a quote
---
Rate code : 000
---
---
Technical specifications
Clarinettist, Harpist, Tubist, Harpsichordist, Hautboist, Cellist, Cornist, Saxophonist, Altist, Violinist, Flutist, Trombonist, Bassonist, Guitarist, Trumpeter
RYTHMES & SONS multisetting orchestra chair, asynchronous mechanism for musicians
The adjustment is made using 2 joysticks located on one and the same side (right side) to facilitate changes. This system offers daily comfort in the use of the chair. It is equipped with a synchronous mechanism offering coordinated and simultaneous adjustment of the inclination of the seat and backrest to obtain an optimized angle of comfort. The user can trigger the mechanisms with one hand without having to place his instrument.
Seat
The ergonomic and broadly sized seat was conceived to ensure the comfort of the chair. It guarantees the well being during long work sessions in sitting position (8 hours and more). The height of the seat allows the musician to keep both feet flat on the ground. The round edges at the front of the seat was made to avoid numbness in the legs by reducing the compression points.
The foams are coated with a fire retardant fabric, that answers the strictest european flammability standards. It has a very good resistance to friction (wet 4/ dry 4) and is extremely resistant to abrasion (certified >60,000 Martindale cycles). It can be vacuumed and washed with a wet cloth, so it is very easy to maintain.
Backrest
Curved
Dimensions: 40x22 cm / 15.7"x8.7"
Adjustable in height: 31-38 cm / 12.2"-15"
Adjustable in depth: Yes
Adjustable in tilt: Oui
combustion modified high resilience foam, thickness 30mm / 1.18", density 37kg/m3
Fabric: xtreme cs black, flammability : crib 5 - m1/b1 - classe uno
The back of the chair is large and curved. It offers a extremely good back and lombar support. The shoulders stay cleared to allow a great freedom of movement.
It allows you to find the most comfortable and favorable posture with a view to promoting tone and efficiency at work.
The back and the seat of the chair are composed of a high resilience foam that increases the comfort. This foam has a good ability take back its initial form after being compressed. It is very resistant through time.
Frame
black grain polyester paint
4 feets
plastic feet, adjustable, non marking and anti scratch
A black grainy epoxy paint covers the steel structure of the chair. It creates a good look and guarantees a superior resitance to impacts and scratches.
The legs are equiped with orientables plastic end caps to guarantee stability of the chair on most of the grounds. These caps are non staining and anti scratch.
The lightness of the chair brings a good maniability during fix or mobile installations.
The chair is equipped with an anti-rotation system guaranteed WITHOUT play patented by Rythmes & Sons.

This chair is guaranteed without squeaks and extraneous noise thanks to a good quality in the conception and in the making.

The chairs can be stacked by 6.

The manufacturing quality guarantees a 10 years lifetime minimum.

Easily transportable thanks to the vertical storage transport trolley (for 10 chairs).

Developed and manufactured by Rythmes & Sons in France
Keywords : armchair, auditorium, concert, conservatory, cultural center, dance hall, exposure, fanfare, harmony, meeting room, museum, music room, opera, orchestra, seat, theater