Flight cases for Orchestra
For over 35 years, Rythmes & Sons has serviced world-renowned orchestras.

Our history and expertise have enabled us to become a major player in this high-demand market.
We have a range of special "tour" flight cases:
Optimal equipment Protection:
Build quality and premium materials ensure optimal protection of equipment. We also have special interior features (removable dividers, trays, and removable foam). The new generation of Aerocases® allows unparalleled lightness and increased thermal protection of instruments.
Optimization of transport costs and handling:
We optimize the flight case dimensions so that they are suitable for air and road transport.
We offer a range of flight cases for orchestra conductors, musicians, stage managers, and technicians:
Flight cases for musical instruments: marimbas, xylophones, timpanis, bass drums, basses, violins, cellos, harps, brass ...
Flight cases for orchestral furniture: podiums, chairs, music stands, music stand lighting...
Flight cases for suits, shoes, sheet music, accessories...
Flight cases for storage, trunks, compartment trunks and tray, storage drawers...
Sound control room
Philharmonic Orchestra of Strasbourg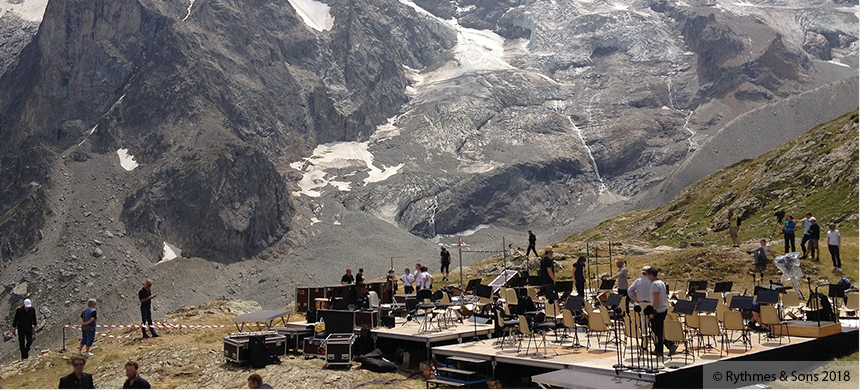 Our flight-cases easily supported the ascension of the Alps in helicopter with the Philharmonic Orchestra of Strasbourg for the Messiaen festival in the country of Meije.
---