PELI™ 1090 HardBack Laptop case for computer up to 37.4 x 28.0 x 4.4 cm
Ref. MVP 1090BF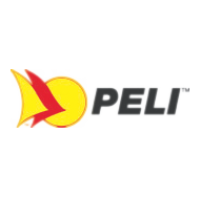 Similar references :
---
Technical specifications
PELI™ 1090 HardBack Laptop case for computer up to 37.4 x 28.0 x 4.4 cm

Product specifications and fittings
Moulded plush foam liner - protects notebook from impacts and scratches
Easy snap anodized aluminum latch
O-ring seal
Vent with Gore-Tex membrane for auto pressure balance
Comes in two attractive colour combinations - charcoal grey with silver latches or completely black
Interior features
Layers of pre-scored foam included inside for customization
"All trademarks are registered and/or unregistered trademarks of Peli Products, S.L.U. its parents, subsidiaries and/or affiliates."
Your customized flight-case?
Ask for your free quote and receive your personalized offer.
Keywords : briefcase, convoluted foam, cubic foam, foam cubes, peli case, peli product, pelican, pelicase, peliproduct, pick'n pluck, plastic suitcase, pre cubed foam, protective suitcase, retractable handle, shockproof suitcase, telescopic handle, waterproof box, waterproof case, waterproof suitcase