Resin case EXPLORER® 5822 without foam
Ref. MVE 5822BE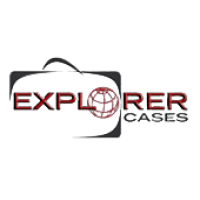 Similar references :
-43%
213.90€ Excl.VAT
121.92€ Excl.VAT
Stock clearance
to buy or request a quote
---
Rate code : A01
Public Price213.90 € Excl.VAT
Promotional public price121.92 € Excl.VAT
---
---
Technical specifications
Resin case EXPLORER® 5822 without foam
This case is extremely resistant, water resistant and is used for carrying and storing small fragile devices.
Product specifications and fittings
Thick resin shells
ABS closings
Seals
Depressurisation valve
Minimum / maximum use temperature : -33°C / +98°C
Your customized flight-case?
Ask for your free quote and receive your personalized offer.
Keywords : briefcase, plastic suitcase, protective suitcase, retractable handle, shockproof suitcase, telescopic handle, waterproof box, waterproof case, waterproof suitcase