Resin case EXPLORER® 3818 with foam
Ref. MVE 3818BF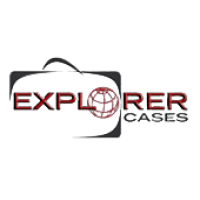 Similar references :
Log in to check your price
to buy or request a quote
---
Rate code : A01
---
---
Technical specifications
Resin case EXPLORER® 3818 with foam
This case is extremely resistant, water resistant and is used for carrying and storing small fragile devices. It is delivered with blocks of pre-cut foam. The shaping is done by tearing the cut foam slits to fit.
Product specifications and fittings
Thick resin shells
ABS closings
Seals
Depressurisation valve
Minimum / maximum use temperature : -33°C / +98°C
Interior features
Layers of pre-scored foam included inside for customization
Your customized flight-case?
Ask for your free quote and receive your personalized offer.
Keywords : briefcase, convoluted foam, cubic foam, foam cubes, pick'n pluck, plastic suitcase, pre cubed foam, protective suitcase, retractable handle, shockproof suitcase, telescopic handle, waterproof box, waterproof case, waterproof suitcase