OPENROAD® 19" rack 3U depth 200mm
Ref. ORR 0320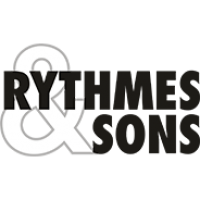 Other references
Manufacture within 8 to 10 days
162.00€ Excl.VAT
veuillez vous connecter pour voir vos avantages sur le produit
to buy or request a quote
---
Rate code : F05
---
---
Technical specifications
OPENROAD® 19" rack
3U depth 200mm
This rack takes advantage of the simple, ergonomic and original OPENROAD® system.
The 2 removable lids are easy to open and take up little space.
They can handle equipment with a 200mm maximum depth (including fixtures). It is equipped in front with 19" steel rack strip, perforated with squares holes.
The M6 nuts may be positioned at the desired place on the rail. The front of your equipment is protected by a recessed position in the rack.
Product specifications and fittings
Configuration type : "Rack"
Front and back OpenRoad® removable flat lids
9 mm Brown phenolic faced birch plywood
2 recessed sliding latches
1 recessed flip handle with double sprung
4 rubber feet
Interior features
Front 19" steel double rack strip rails
Racking at 35 mm from the front
Developed and manufactured by Rythmes & Sons in France
Your customized flight-case?
Ask for your free quote and receive your personalized offer.
Keywords : 19 inch, 19'', mopen road, open raod, open ria, open riad, open road, open roda, open rode, openb road, openr, openroaed, openrode, rac, rack 19'', rak