19" Heavy Classic Rack 20U depth 550mm
Ref. FRS 6520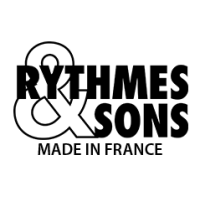 Other references
Manufacturing time:
6 to 8 days for 10 pieces
613.00€ Excl.VAT
veuillez vous connecter pour voir vos avantages sur le produit
to buy or request a quote
---
Rate code : F01
---
Related Articles
---
Technical specifications
19" Heavy Classic Rack 20U depth 550mm
This rack is equipped with standard lids with butterfly latches. Once closed, its hold is perfect. It is designed for very long tours which require a lot of transport and handling. It holds devices with a maximum depth of 550mm (including fixtures).
Product specifications and fittings
Configuration type : "Rack"
Front and back removable lids
Heavy-duty 9 mm birch plywood with Black Hexagonal Pattern
8 large recessed butterfly latches with guided opening/closing mechanism (4 by lid)
4 recessed flip handles with double sprung (on sides)
2 wooden skates on the underside
Interior features
Front and back 19" steel double rack strip rails
48 M6 cage nuts and screws
Your customized flight-case?
Ask for your free quote and receive your personalized offer.
Keywords : 19 inch, 19'', classi, classic, classik, rac, rack 19'', rak, sery