OpenRoad® 19" mix-rack without castors 6U x 10U
Ref. ORE 0610 F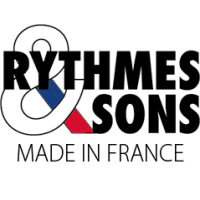 Similar references :
Suitable for the following products:
For example :
- EFX12 SOUNDCRAFT
- EFX8 SOUNDCRAFT
- EMX2 YAMAHA
- EMX5 YAMAHA
- EMX7 YAMAHA
- EPM12 SOUNDCRAFT
- EPM6 SOUNDCRAFT
- EPM8 SOUNDCRAFT
- MV12/6 YAMAHA
- XONE 43 ALLEN & HEATH
- XONE:62 ALLEN & HEATH
- XONE:92 ALLEN & HEATH
- XONE:DB2 ALLEN & HEATH
- XONE:DB4 ALLEN & HEATH
+ Manufacture in progress
412.00€ Excl.VAT
Log in to check your price
to buy or request a quote
---
Rate code : F01
---
---
Technical specifications
YAMAHA, ALLEN & HEATH, SOUNDCRAFT
MV12/6, XONE:DB4, EMX7, XONE 43, EFX12, EPM12, XONE:62, EFX8, EPM6, XONE:92, EMX2, EPM8, XONE:DB2, EMX5
OpenRoad® 19" mix-rack without castors 6U x 10U
This unit holds small audio equipment with a 19" format. It will hold a mixing station on top and can accept readers, amps, and other 19" accessories. It enables quick setup and takes up minimal space.
Product specifications and fittings
9 mm BROWN phenolic faced birch plywood
Front and top OpenRoad® removable flat lids
Hinged back access door
4 recessed sliding latches
2 recessed flip handles with double sprung
Interior features
Front 19" steel double rack strip rails 6u
Top 19" steel double rack strip rails 10u. Height under lid = 90mm
2 unit rack panel on the front (* Additional 2U (90mm) are reserved in the upper part for the thickness of the mixing console and closed by the front panel provided.)
Developed and manufactured by Rythmes & Sons in France
*** WARNING, with some consoles the racking kit is optional ***
Your customized flight-case?
Ask for your free quote and receive your personalized offer.